Booster vaccination Program Strengthen The Resilience Industrial Activities in Kota Bukit Indah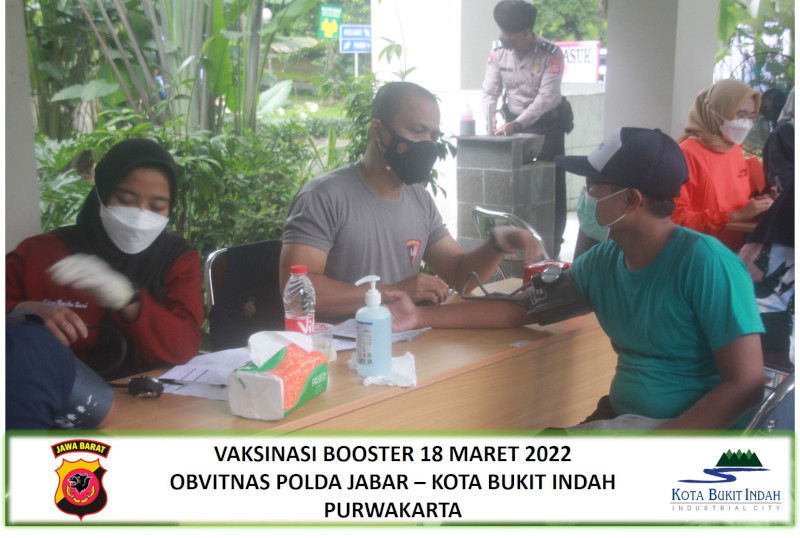 The booster vaccine (third vaccine) program was held at the KBI housing complex management office from 7:30 am to 15:00 on March 18 2022 for employees of companies and their families. This booster vaccine program was conducted in collaboration with the West Java Police Department.

The number of vaccinated people was 1214, including employees from 28 companies and their families.

There were three choices of vaccines, AstraZeneca, Pfizer and Sinovac.

The officers who provided the vaccination service were 50 medical personnel and 25 police staff.

On the day of the program, the Chief of Purwakarta Regency I Anne Mustika and the Chief of Police of West Java Irjen Pol Drs Suntana M.Si visited the program.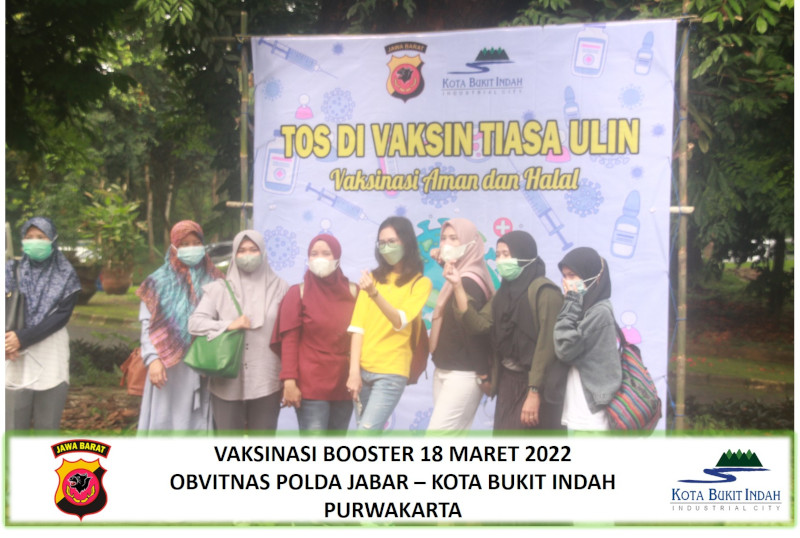 The tenant companies that participated are as follows :

PT. Alpha Automotive Indonesia, PT. B Braun Medical Indonesia, PT. Clama Indonesia, PT. FD. Industri Indonesia, PT. Furukawa Indomobil Battery Mfg., PT. Indo Creative Brass, PT. Indofood SM. Div. Packaging, PT. Indomarco Prismatama, PT. Indotaisei Indah Development, PT. Kalbe Morinaga, PT. Karya Yacantara Cakti, PT. Kinugawa Indonesia, PT. Kotobukiya Indo Classic Industries, PT. Kyokuto Indomobil Mfg. Indonesia, PT. Mitsuba Automotive Parts Indonesia, PT. Mitsui Chemical, PT. Moresco Indonesia, PT. Naxis Label Indonesia, PT. Nissan Motor Distributor Indonesia, PT. Noritake Indonesia, PT. NSS Indonesia, PT. Okamoto Logistics Nusantara, PT. Preshion Engplas, PT. Sanghiang Perkasa, PT. Tatsumi Indonesia, PT. Unipres Indonesia, PT. Valeo AC Indonesia, dan PT. Vantec Indomobil Logistics.