Standard Factory Building Type ST-1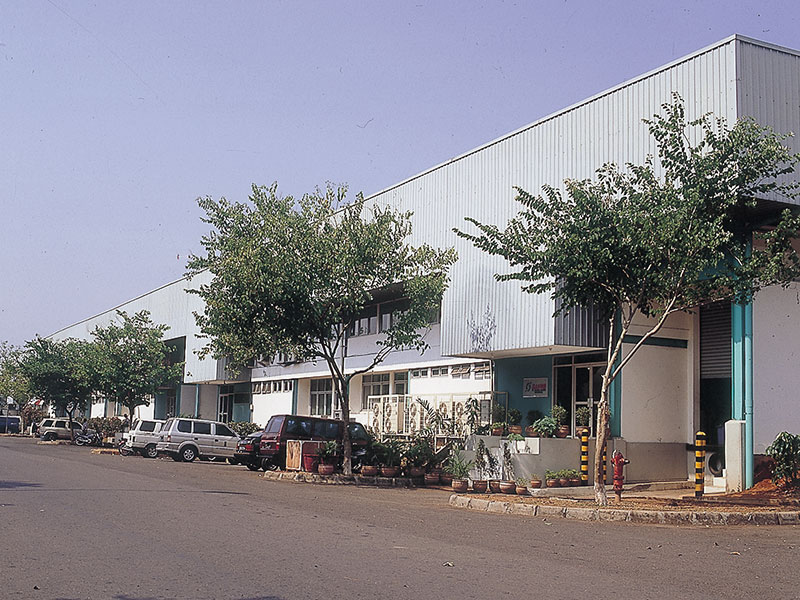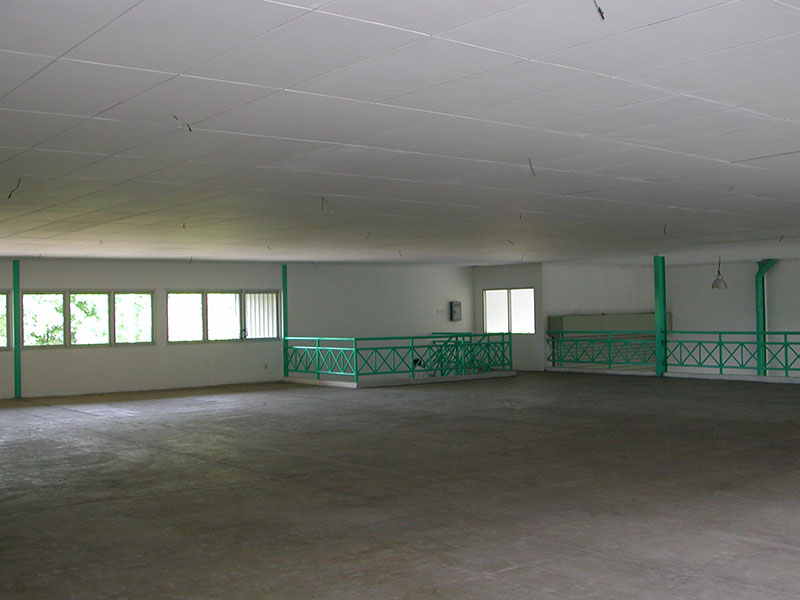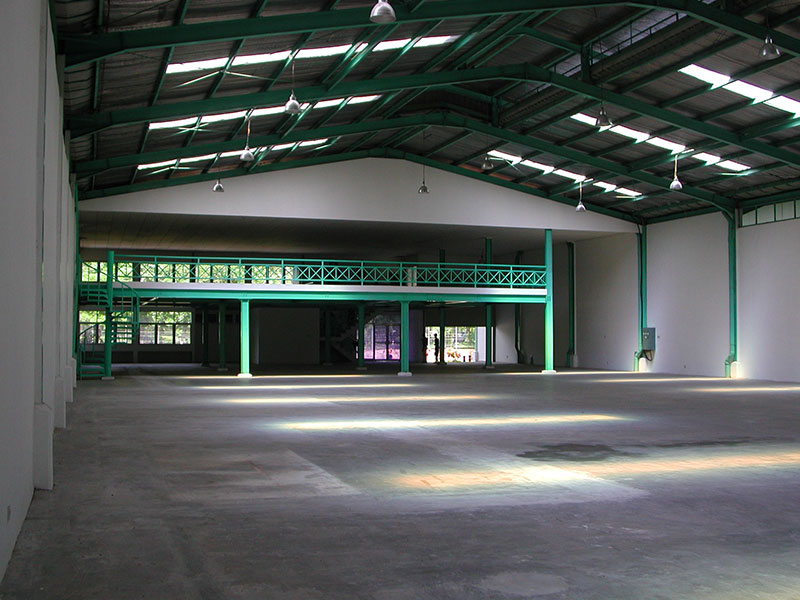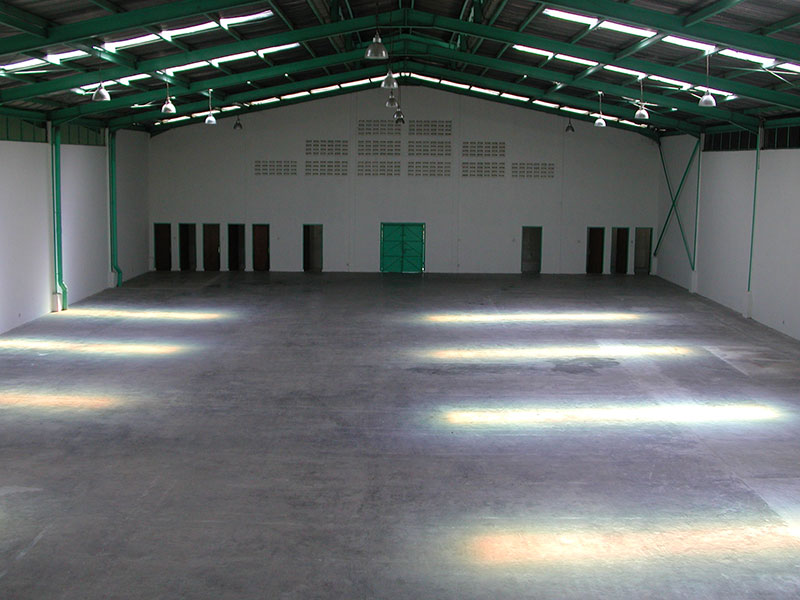 Factory Type
Detached single-storey with mezzanine floor
Land Plot Area
| | |
| --- | --- |
| 22.50m x 76m : | 1,710 Sq.m |
Building Coverage Area
| | |
| --- | --- |
| 22.50m x 62m : | 1,395 Sq.m |
Lettable Area
| | |
| --- | --- |
| Ground floor : | 1,393 Sq.m |
| Mezzanine floor : | 324 Sq.m |
| Total : | 1,717 Sq.m |
Height
| | |
| --- | --- |
| Ground floor to mezzanine : | 3.50 m |
| Mezzanine floor to ceiling : | 2.70 m |
| Ground floor to roof : | 6,20 m |
Structure
Steel and concrete structure are designed according to Indonesian Standard.
Floor Live Load Design
| | |
| --- | --- |
| Production floor : | 750 Kg/Sq.m |
| Mezzanine floor : | 250 Kg/Sq.m |
Door
One rolling door and one emergency steel door at ground floor. Aluminium frame with rayban glass 5mm. Plywood and melamine for toilet.
Toilet
Toilet floor staff :
2 mono block closets and 1 wash basin.
Toilet for labor on the ground floor
Female :
5 squatting closets, 4 wash basins
Male :
4 squatting closets, 1 urinal block, 2 wash basins
Windows
Aluminium frame with rayban glass 5mm
Wall
Brickwall with plastered and painted on both sides. Ceramic tile on toilet wall only.
Roof
Metal roofing with heat insulation and jack roof.
Floor Finishes
Non-metallic floor hardener on ground floor, concrete trowelled finish on mezzanine floor and ceramic tiles on toilet area.
Water Supply
Clean water is available
Electricity Supply
Ready to connect at 380V or 20KV/50Hz
Lightning Protection
Electrostatic system.
Fire Fighting System
Four portable fire extinguishers are provided.
Telecommunication
Telephone lines are ready to connect.
Sewerage
Sewer line to Waste Water Treatment Plant.
Others
Carparks for five cars, loading area and landscaping.
Typical Layout
Note: Specification is subject to change without prior notice